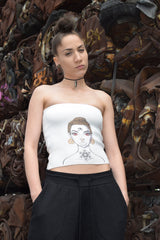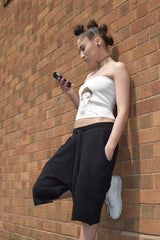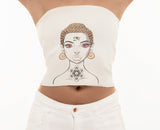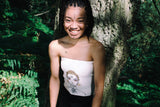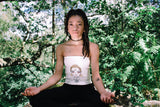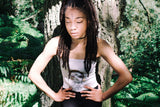 Awoken
Buddha Girl Boob Tube
Sublimated Buddha girl image boob tube with the eye of horus third eye, fibonacci spiral earrings and a metatrons cube neck tattoo.
Quality neoprene fabric with stretch and a close body fit.
Additional elastic at the top of the boob tube to keep it in place all day long and finished with a raw edge seam. 
100% Vegan friendly & Ethically sourced
Model is 5'7, dress size 8-10 
Models wear size 8-10
Click here for Delivery, Returns & Exchange info